The Curious Traveller postcard collection
We might not travel from city to city, country to country, or planet to planet... But we all travel from day to day, year to year, and from moment to moment...
We are all travellers - travelling through the passage of time.
我們不一定遊走在城市和城市之間、由一個國家飛去另一個國家、或者由一個星球前往另一個星球…… 但我們都遊走在日子和日子之間、一年又一年、從那一刻到這一刻……
我們都是旅人,在時間的通道裡旅行
Memory Postcard 回憶明信片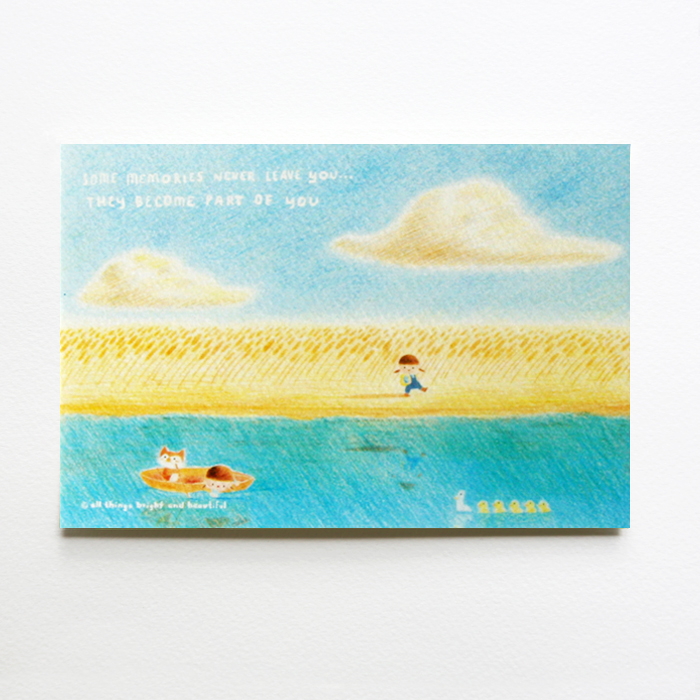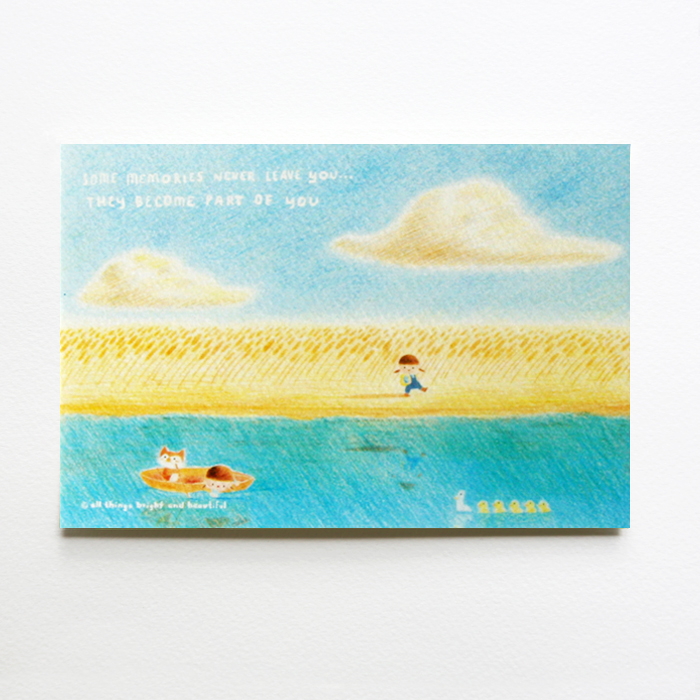 Memory Postcard 回憶明信片
Size : 14.3 x 9.7 cm
Paper : Modigliani, a heavy weight (260gsm) cream white, textured paper made in Italy
Text : Some memories never leave you...they become part of you.
Blank at the back
回憶明信片
尺寸:9.7 cm X 14.3 cm
紙: 260 gsm, Modigliani, 意大利出品
文字翻譯:那些時刻已留在我心上
背面:空白
You may also be interested in